A lot of our personal injury clients tell us that their insurance company tried to rip them off, so we thought we'd tell you the most common rip-offs personal injury insurance companies try.
RIP-OFF #1: Pressing You To Take a 'Fast' Settlement
Sometimes insurance companies offer personal injury victims a fast settlement. They do this to make even greater profits. You see, by NOT paying what's rightfully due to an injured victim, such as paying for permanent impairment of a body part, permanent disability, or paying for future medical expenses or loss of future income as a result of an accident, the personal injury insurer gets away with paying less than they should.
Before you settle your case, make sure you know the full extent and future effects of your injury. Personal injury insurance companies want to act quickly before you know this information. They're preying on your vulnerability when you're out of work, hoping you'll take some money rather than waiting to give you what you're rightfully owed.
RIP-OFF #2: Telling You 'You May Lose Your Claim Or You Won't Get Any More Than What The Insurance Company Offers'
Some personal injury insurance representatives use fear as a tactic to avoid paying what the injured victim is rightfully owed. They say the insurance adjuster says, 'they have no objective injuries and may receive little, if any, compensation'. Don't be talked into taking a cheap, quick settlement.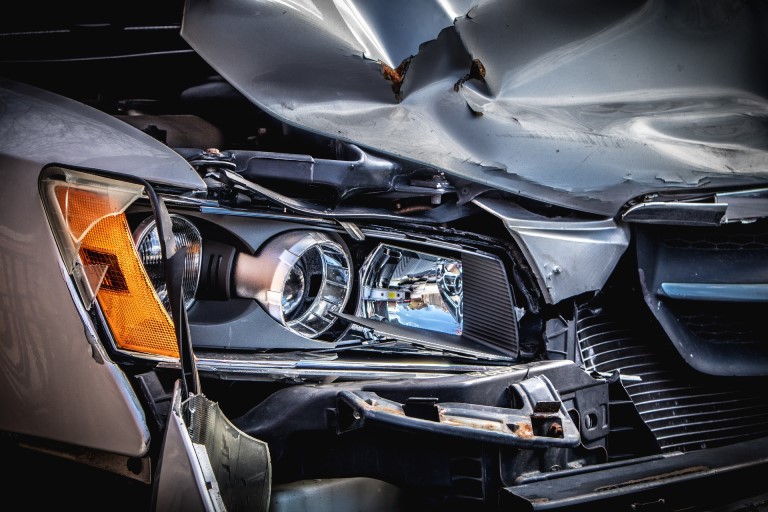 RIP-OFF #3: Asking You To 'Sign Here'
Accident victims can get so confused about what they're signing that they can sign away their rights to a fair settlement. Always read the fine print and consult your personal injury lawyer before signing anything.
RIP-OFF #4: Stating You Are 10-15% At Fault Because You Were Involved In The Accident
Has a personal injury insurance company informed you that you are 10 or 15 percent at fault just because you were involved in the accident? Don't get ripped off. There is no such law.
This is a common tactic employed by insurance companies to convince you to accept less than fair value for your case.  For instance, there is no motor vehicle law that states you are at fault merely for being there. It is common for insurance companies to point the finger at the victim of an accident for causing or contributing to the accident. Using such terms as "Comparative Negligence", or "Contributory Negligence", the insurance company will attempt to pay as little as possible in settling your case.
Personal injury insurance companies make this argument because under contributory negligence, your medical bills, lost wages and pain and suffering are reduced by the percentage you are found at fault for the accident.
Let's say you're found to be 15% at fault in a claim worth $10,000. It will be reduced by $1,500 and you receive $8,500. Therefore, it benefits the insurance companies to make the "at-fault for just being there" argument because over hundreds of claims, they can save millions of dollars.
Claiming you are at fault merely for being involved in an accident is one of only a number of excuses insurance companies use to reduce the value of your claim. Although you believe your case is cut and dry because the other driver ran a stop sign, went through a red light, or quickly made a left turn in front of you, a personal injury insurance company will likely argue you could have done more to avoid the accident.
They may very well argue that because you did not avoid the accident you bear some responsibility. The point being, personal injury insurance companies will resort to as many excuses as possible to claim you bear some fault, because by doing so, they can pay much less money to injured people.
As you can imagine, injury claims involving these fault issues can be complicated and fiercely contested. Don't become a victim of these insurance company tactics.
Remember before you sign anything requested of you by an insurance company, it's best to get independent legal advice from a qualified personal injury lawyer. If you are unsure what to do, contact our expert legal team. GC Law can help you navigate around these common insurance company rip-offs and protect your rights under compensation law. Call us today to discuss your claim on 1300 302 318.